Hex Auction 'Gets Real' in Mountain View, Alberta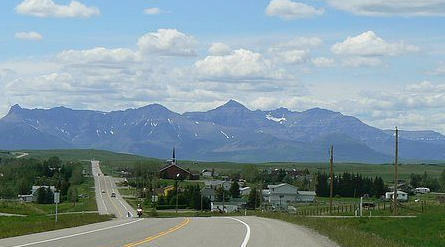 In the picturesque hamlet of Mountain View, Alberta, situated on the vast prairies and on the footsteps of the Rocky Mountains, Mr. Jamie Quinton surprised his students by bringing in a real life auctioneer for the Hex Auction – the critical pre-game event where students use their hard-earned money to purchase the various properties in their simulated countries. This is normally a teacher-led event, but these Mountain View students got to experience something few ever do.
The back story is great too. From Mr. Quinton:
I actually had a friend of mine come in… As you will see he is a professional auctioneer. I didn't tell any of the kids he was coming. The kids had a blast! You will notice that one student is on a cell phone. Our [national leader] was actually sick and couldn't come to the auction so I called him at home and had a student that isn't in my class do his bidding. It was really funny to watch. I had all the teachers coming into my room to see what all the action was. I had our Vice Principal be the ringman. I had my friend talk to the students before the auction about some of the strategies of bidding. It was so fun to watch. Some of the kids were bidding by winking at the ringman. Using the strategies was fun because kids were jumping up wanting to know who was bidding against them.

Thanks for this great opportunity for the kids to get involved!
Thank you Mr. Quinton for sharing!
Nothing makes us happier than seeing teachers and students utilizing the Civic Mirror experience in incredible ways like this.  Here's the video!