These modules cover entire units in game-like fashion, allowing students to experience course content like it's used in the real world!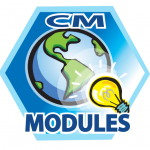 Written by talented Civic Mirror educators, these modules are dynamic and organic (instead of linear and static), and provide students with rich, contextualized learning experiences that lead to deep understandings and piercing insights.
Inspired by "backward design" pedagogy, each module opens by challenging students to complete a real world performance task. This produces the following benefits:
Provide students with a purpose for reading the curricular content,
Relate the curricular content to their Civic Mirror experience, which
Makes learning relevant and fun.
The CM Modules are flexible: the curricular content is academic and can be used with or without the performance tasks or the full Civic Mirror experience. Teachers can easily tailor them to their needs.