The Governor General of Canada, David Johnson, chose to visit the one and only school in Calgary area using the Civic Mirror as part of his Western Canadian tour supporting innovative education programs.
CTV News Calgary covered the story, reporting:
"Arbour Lake has been put on the map for developing programs that use cutting-edge technology and focus on community development that really could be replicated across the country."

"(an) … important stop was a Civic Mirror classroom discussion where students tackled important topics like citizenship, leadership, and personal development."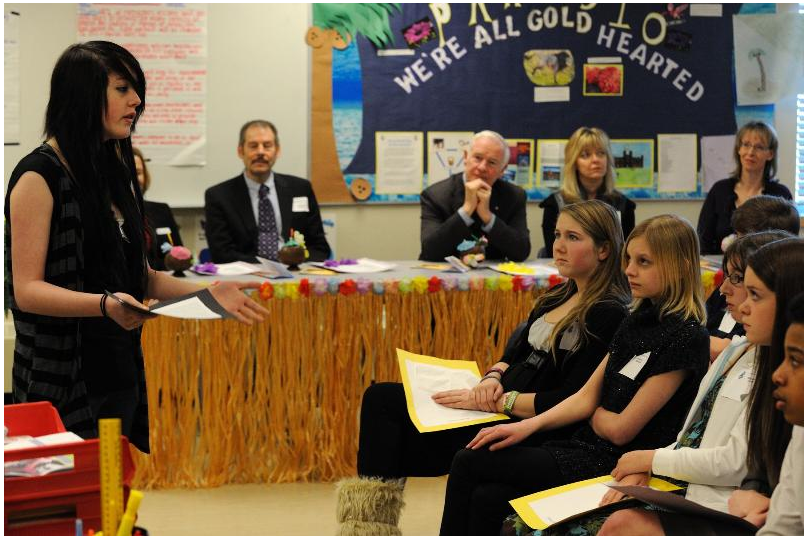 The Calgary Herald also covered the story, and in their interview with Governor General Johnson, he shared this about Ms. Bogensberger and Mr. Thompson's use of the Civic Mirror in their Grade 9 Social Studies classroom:
"It was marvelous, the Civic Mirror class is a group of students who have created their own utopia called 'Beautiful Paradiso,' and they have competing parties to form governments, and they can develop their own industry, and they are developing public policies to develop their community – or their country – as attractive as could be."
To learn more about the Governor General's visit to Arbour Lake School in Calgary, click here.
Everyone here on the Civic Mirror team would like to thank and congratulate Ms. Kyra Bogensburger, Mr. Brady Thompson, and their students for the super-incredible use of our program – they have taken it to incredible heights, and they deserve the Governor Generals attention and ALL the credit!