Written by: Cole Franchuk
Simulated Country: DustinVille
School: Archbishop Joseph Macneil
Instructor: Mr. Curtis Farley
Location: Edmonton, AB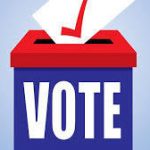 The Vote Zoe Dummies Party has prevailed in a close election in DustinVille, taking 4 seats and control of the government. VZDT candidate Colby Zelt took a landslide victory with 48 points. A crushed Democratic Party of Dustinville will now be forced to elect a new leader, as current leader Dominik Vrbanek was ousted in his seat by the VZDT's Anthony Shibata. VZDT leader Zoe Reid has taken her seat and won the position of Prime Minister of DustinVille for the 2000 election, promising to stabilize our energy and food crises while keeping taxes at an affordable rate. Can her party save us from an impending energy emergency?
UPDATE: The Democrats have officially declared their new leader to be MP Riley Grant, hoping for a charismatic new face to improve their party's standing and to push for change as opposition leader.