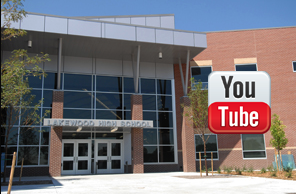 For whatever reason, Civic Mirror seems to attract above-average teachers, and many of them are simply teaching super stars. Starting with Sara Shackett a few years ago, the social studies teachers at Lakewood High School – just outside of Denver, CO – have been Jefferson County's Civic Mirror Showcase School for over three years now. Since then, Ms. Dena Goldberg, Ms. Tracy Hymes, and Ms. Whitney Barnes have joined the fun and they – collectively – have transformed 30 Lakewood classes into countries and the students into citizens with this simulation-based program.
Always, the students from Lakewood countries are engaged, with some of the most intelligent and insightful discussion forum posts in a week coming from one of these four teachers' students. We've been doing this long enough to know that this doesn't just happen; almost always there is a fantastic teacher behind every fantastically involved Civic Mirror classroom.
But what we would really like to showcase on the website is their epic Civic Mirror YouTube Channel: LHSCivicMirror.
Inspired by the post-game "Video Reflection Assignment," the Lakewood Teachers took things to soaring new heights. We'll let the sample videos below do the talking, and check out the full channel, but Kudos (and big thank you's) to the teachers and students at Lakewood High School for all your outstanding work!!
"This Is Civic Mirror"
A very catchy song… Careful: it'll get stuck in your head.
This is Civic Mirror, got a couple thousand dollars in my pocket,
Bought an apartment, then I made a profit, this is freaking awesome!
The Next Nixon
… a satirical parody
Civic Mirror: The Musical
And although this one is a year old, it's one of our team's favourites, and worthy of the blog.