A 21st Century Approach to Citizenship & Economics!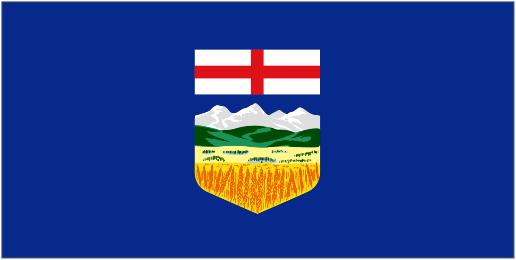 Alberta's Grade 9 Social Studies course was designed to help students master two overarching learning objectives:
To teach students how citizenship, identity, and quality of life are affected by Canadian political processes, and
To teach students how economic systems and policies positively and negatively affect a citizenry's quality of life.
Incredibly, these are also ones that Civic Mirror is helping teachers accomplish worldwide, and with remarkable success! In fact, the Civic Mirror (and its accompanying learning modules) covers 80% of the Grade 9 SS curriculum.
This begs the question: Why teach this course the old fashioned way when you can use this game-based learning resource to maximize student engagement and learning?!  Don't believe us? Check out the buzz this Calgary classroom created… enough to warrant a visit from the Governor General of Canada no less.
Getting Started 
For teachers eligible for our 6-week free trial, we highly recommend using the 5-Week Unit Plan the first time through. Not only does it lead one through the entire program within the trial time limits, but it tells teachers exactly what to prep, do in class, assign for homework, etc. To get started now, request a free trial.
Recommended Course Outline
For teachers interested in making Civic Mirror and its learning modules and resources the centrepiece of their Grade 9 Social Studies course, we recommend they roughly follow the following sequence:
COURSE INTRODUCTIONS

We strongly recommend introducing the Civic Mirror (event 1) and running the Practice Run (event 2) in the first week of classes. Introducing CM at the start allows you to emphasize the built-in rewards system, which will motivate your students to work extra hard. (2-4 days)
UNIT 1: POLITICAL-ECONOMIC IDEOLOGIES & POLICIES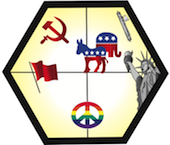 As students Create their National Identities, we recommend using our Political-Economic Spectrum module. Not only will students cover the major ideologies before receiving their Hidden Agendas (which are awesome), but you will cover massive portions of the Grade 9 SS curriculum and provide students with a foundational understanding that'll help them understand the coming concepts.
UNIT 2: ELECTIONS and POLITICAL PARTIES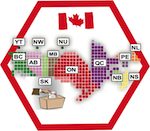 Once students create their countries and are given their Citizen Profiles, they are challenged with the task of forming political parties (based on their Hidden Agendas) and running for their simulated country's government. We recommend pairing the The Game of Canadian Politics module (which covers Canada's electoral system, political parties, etc.) with the election events.
UNIT 3: INTRO to ECONOMICS and CONSUMER DECISION-MAKING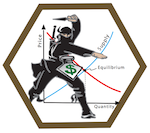 At this point, the students will have their own country, citizen identity, and government. The last, and arguably most exciting event, is the Hex Auction. We recommend pausing the Civic Mirror to work through the content in our Market Forces and Economic Decision-Making module. Not only does this module teach students about the economic basics, but it challenges students to utilize their newfound understanding of supply, demand, price, to pre-estimate the various properties in their simulated nation in preparation for the Hex Auction. Once done, the student will have mastered the unit content, and will be ready to run their own simulated country.
UNIT 4: THE CANADIAN SYSTEM OF LAW & GOVERNMENT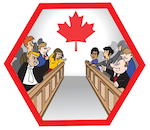 The table is set and students are able to start running their country according to the Canadian system of law and government. In tandem with their first one or two simulated years, we recommend teachers use two modules which will cover all the curricular content they need to teach their students: 1) Canada's System of Government, and 2) Justice and the Judicial Branch. So, not only will the student be learning how the three branches of Canadian law and government work, but they will be able to live them out with their own House of Commons, Town Hall, and National Court.
UNIT 5: DEMOCRATIC CITIZENSHIP and THE CHARTER OF RIGHTS & FREEDOMS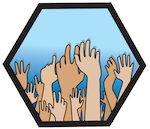 With one or two simulated years under their belt, students will now have a foundational understanding of Canadian law, government, and economics. Students will also be coming to realize that the world doesn't make everyone happy. This is a perfect time to use our Rights, Freedoms and Responsibilities of Democratic Citizenship module. Not only will the content in this module compel students to 'do something' about the injustices in their simulated countries, but it will highlight that their rights and freedoms are protected by the Charter of Rights and Freedoms (which comes with the Civic Mirror program), and how they have a responsibility to defend them!
UNIT 6: GOVERNMENT POLICY, WELL-BEING, and SOCIAL ISSUES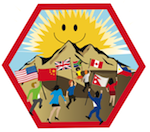 By this point of the course, your students will be well-invested citizens of their simulated nations. Our National Pursuits of Happiness module addresses the big questions every nation is confronted with: what's the most important governments of the world should pursue in order to help their citizens best attain happiness. Not only does the module cover huge swaths of SS9 curriculum (govt policy, well-being, environmental issues, etc), but it leverages the Civic Mirror experience to challenge students to research and then devise the most important things their real-world government should do to make people happy over the long term.
REMAINING UNITS
As per our curricular fit, there is a unit's worth of learning outcomes that teachers will need to cover with outside learning resources. While doing this, we recommend keeping the Civic Mirror alive by scheduling CM Events once a week. Teachers should also check the Instructor's Manual and the CM Library for activities and assignments that will help students Reflect & Connect on all they have learned.