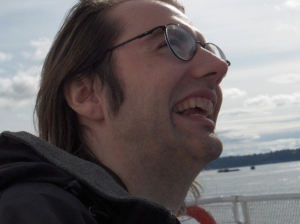 Civic Mirror's New Year's Resolution is to help our educators and students keep pushing the envelope when it comes to active, experiential education.
Our team has been so busy developing that we haven't paused to tell you what we've been up to since September. With more and more classes diving into Civic Miror, we realized the need for some major streamlining, and postponed our 'top secret' version from 2.3.0 to 2.4.0. Since that decision we've kept busy through two minor releases and as of this week, one major release. In fact, in total these releases include 148 bug fixes and 87 features.
We look forward to finishing the 2.3.x versions early in the new year, and can't wait to get to release the delayed but much anticipated 2.4.x series!  Below is a summary of the great stuff we have developed and released since September:
*    *    *
2.2.1 (Launched Sep 30, 2012)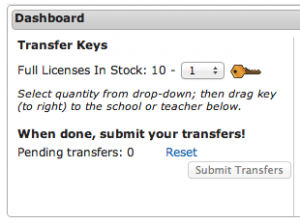 2.2.1 Saw numerous bug fixes and improvements for our Educators and Keymasters, making it easier than ever for Keymasters to manage as many Schools, Educators, and Licenses as they need to.
2.2.1 Highlights:
A streamlined email system to notify Keymasters and Educators of account and license changes or requests they should be aware of.
A more intuitive system for Keymasters to transfer licenses to and from Schools and Educators, and to see an overview of Civic Mirror usage in their district.
*    *    *
2.2.2 (Launched Oct 31, 2012)
In 2.2.2 we fixed numerous bugs, and set the groundwork for a major efficiency push.
2.2.2 Highlights:
Support for some IOS Emoji (see this post by our programmer extraordinaire Derek Lam about Emoji support.) 
Major efficiency improvements, leading to a roughly 50% reduction in file size of each page browsed, and reduced load times.
Improved help on Trade pages to make trading more intuitive.
End of Year reports now give Wildcard details when you mouse over them.
*    *    *
2.3.0 (Launched Dec 15, 2012)
2.3.0 brings with it a host of improvements to the Educator and Student experience, as well as various bug fixes and other goodies.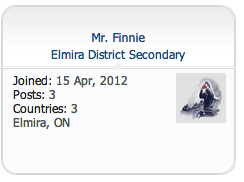 2.3.0 Highlights:
Account Unification! Educators can now seamlessly move between any of their countries. Whether in the Resource Library or the Discussion forums, viewers can now see who you are and where you teach, with links to your profile page.
Discussion forums now include links to the country and home page of each poster.
Improved alerts and messages to help guide students and educators as they learn Civic Mirror.
A new "Canada's System of Government" learning module, co-written by Civic Mirror superstar Daniel Ballantyne