PDF Versions of Published Manuals Now Available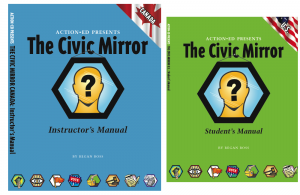 We are proud to announce that users can now access the PDF versions of the published CM Manuals on civicmirror.com. Whereas before users could only make copies of the Draft Manuals, from the Getting Started page, links to the super synchronized and awesome versions of the manuals are available.
NOTE: Teachers are permitted to make in-school copies for them and their students, on the condition that they do not upload them to an online space that is not password protected.
Hooray!